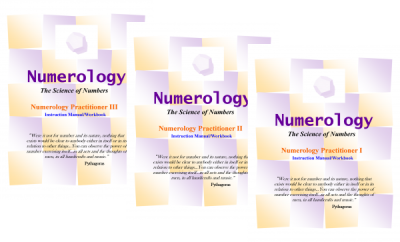 BECOME A CERTIFIED NUMEROLOGIST!
MY BOOKS:
The Numerologist Certification Program is designed for those who wish to gain a better understanding of themselves, others and life. Numerology gives us a detailed road map to navigate and understand our lives. It can also enhance and improve our relationships with those who cross our paths. Using numerology, we can find more effective ways to interact and communicate with others in our lives. We can better understand and appreciate our differences instead of feeling frustrated by them.

The course is broken down into three levels: Numerology Practitioner I, II, III. For each level completed, you receive a certificate of completion and the designation for that level. The third level is the Master level or Professional Numerologist designation. Upon completion of the last level, you are qualified to charge a fee for your readings. As well, after receiving your Master designation if you so desire, you may teach the science of numerology to others. 

My books, "The Energy of Words: Harness the Vibration of Language to Manifest the Life You Desire" and "Soul Numbers: Decipher the Message from Your Inner Self to Successfully Navigate Life." were born from my love of numbers and my passion for helping others reveal their truth and live it.
The Energy of Words has been translated into three languages!

*Available wherever books are sold.
HEALING & MANIFESTATION SPRAYS
Soul Numbers Healing and Manifestation Sprays created exclusively by renowned Celebrity Numerologist Michelle Arbeau. Unique combinations of essential oils assist with healing from an energetic level and can help with manifesting what you desire. Do you want to become more emotionally expressive in relationships? Spray #5. Do you want to manifest big changes in your life? Spray #9. Choose your spray to match what you want to heal or manifest.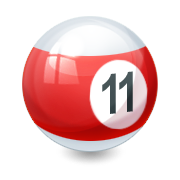 BOOK A NUMEROLOGY SESSION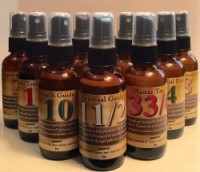 When you purchase a Numerology Session, you get a full report detailing the many aspects of you and a verbally** delivered personalized indepth analysis from Celebrity Numerologist Michelle Arbeau. Contained within the report is an overview of your life purpose and a birth chart is prepared for you, highlighting your strengths and weakness as well as your Life Path number which describes why you are here in this life and your best options to fulfill it.
We will also go even more in-depth to discover your greatest strengths / weaknesses and HOW you can work with your gifts and overcome your challenges to live life to the fullest. In addition, your house number and phone numbers are also explored to discover whether they are helping or hindering you.
Sessions can be done in-person (in Los Angeles, CA), by phone or through email.  You receive a copy of the numerological charts/information as well as a recorded CD of the session.
CORPORATE EVENTS & PARTIES
Looking for Unique & Star-Studded Entertainment?
Celebrity Numerologist Michelle Arbeau has clientele from Twilight, Big Bang Theory, Pirates of the Caribbean, NBC Director, Celebrity Stylist and more. She is considered an expert in her field by the media with repeat appearances on CTV Morning Live, Breakfast Television, CBC Radio, LA Talk Radio and more.
Compared to The Mentalist in her shock and awe delivery style and accuracy, she is the #1 numerologist in the world. Name analysis, mini numerology readings, relationship rescue couples/group sessions and team-building corporate presentations are just a few of the services Michelle offers to event planners and corporate clients who are looking for a unique entertainment experience.
.